U2L

Teen Corps

Participation in U2L Teen Corps is a way for teenagers to enter into active citizenry in their community. Teens who are interested in community issues invest in design-based thinking to envision solutions for our city's urgent needs. Teen Corps volunteers with Dallas ISD elementary students citywide. Scroll down to learn how you can get involved.
U2L

Fellows

U2L Fellows (formerly United to Lead) is our signature youth leadership program that attracts students from high schools around DFW who are interested in exploring issues related to educational equity. Through design thinking projects, participants are able to envision solutions for the urgent needs of our city's schools.

U2L Fellows meet one Saturday a month, noon-3pm.

Fellowship Topics: Education Issues and Personal Purpose/Leadership Skills

October: Opportunity Gap

November: Literacy

December: Community Service Project

January: Pre-K

February: SEL/Learning Environments

March: Governance

April: Final project presentations

May: Celebration

Exact dates and more details will be available in August.

Apply for U2L Fellows 2022-2023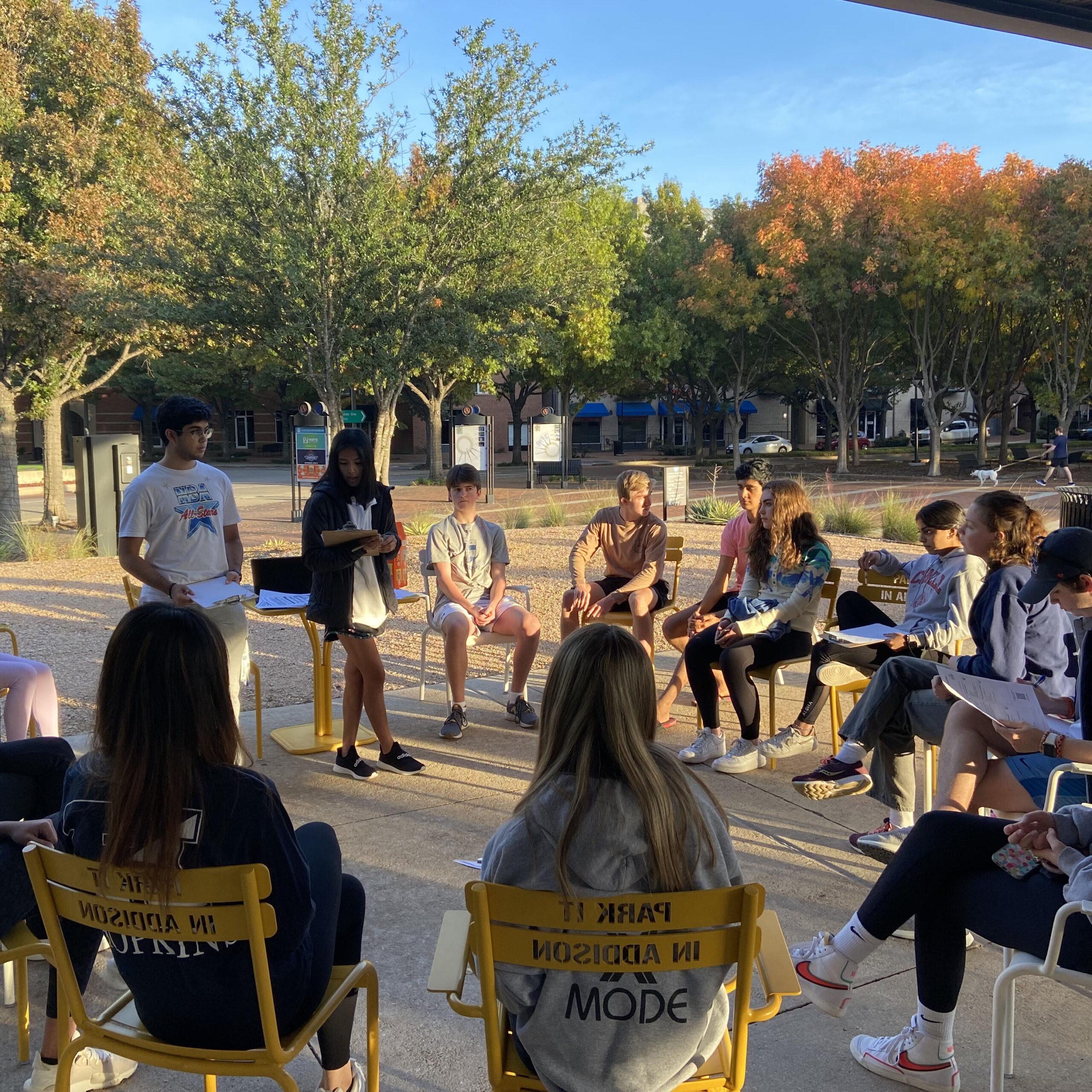 U2L

Teen Board

For students who have completed the U2L Teen Fellows program, here is another opportunity to develop leadership and advocacy skills while exploring systemic education issues. Teen Board members engage their schools in service and find new pathways for impact.

Meetings will be held once a month from October 2022 – April 2023.
Time and Date TBA

Apply to U2L Teen Board
Opportunity

Gap Immersion

Teens will discuss, learn, and serve to help close the opportunity gap around Dallas, alongside other teens from around the DFW area. Volunteer opportunities will include an overview to learn how communities are coming together to support Dallas. Hands-on opportunities will range from work on Dallas ISD campuses to volunteering at food pantries, shelters, etc.

Register for Summer 2022
Summer

Camp Leadership

High school and college students can put their leadership into action as interns for a free day camp at Holy Cross Lutheran. Counselors work with small groups to participate in weekly themed activities or run daily literacy sessions to increase reading proficiency. Session directors have the opportunity to create and lead session activities for two 40-minute sessions per day based on a theme.

Register for Summer 2022
Summer

Tutoring

Through 1:1 sessions, high school tutors guide young learners through structured curriculum that can be delivered either in person or through a digital platform. This tailored approach and delivery allows for customization when addressing the needs and challenges of each student.

Express Interest for Summer Tutoring
U2L Summer

Intern

U2L volunteer interns will have an opportunity to serve at Dallas ISD schools and/or in the United to Learn office to be developed leaders while learning professional skills. Interns will be able to choose different pathways in supporting student achievement to follow their interests.

Application deadline: April 14th

Express Interest to be a U2L Intern
Reading

Video Series

A video channel created by high school students to bridge the unfinished learning caused by Covid-19. Children's books are read by teen volunteers and recorded for students' accessibility and enjoyment.

View Video Channel
Volunteer

with us!

We invite you to browse our list of upcoming and ongoing volunteer opportunities. Please sign up via the links below and contact volunteers@unitedtolearn.org with questions.

Volunteer
300+
student skills videos uploaded to U2L's YouTube channel
18,000
teen volunteer hours
United to Lead gave me the chance to connect with other Dallas high schoolers interested in supporting younger students. I learned so much about the resources needed across Dallas and now feel better equipped to offer what's needed.
– Sydney Ghorayeb
To learn more about U2L Teen Corps, contact our director of Community Activation, Sarah Burr-Bogaert.