What

We Do

At United to Learn we address opportunity gaps with research-driven, district-aligned programming across 49 Dallas ISD elementary schools. Each initiative is rooted in one of our four pillars: strengthening social and emotional health; creating aspirational learning environments; accelerating student achievement in literacy; and activating an informed community.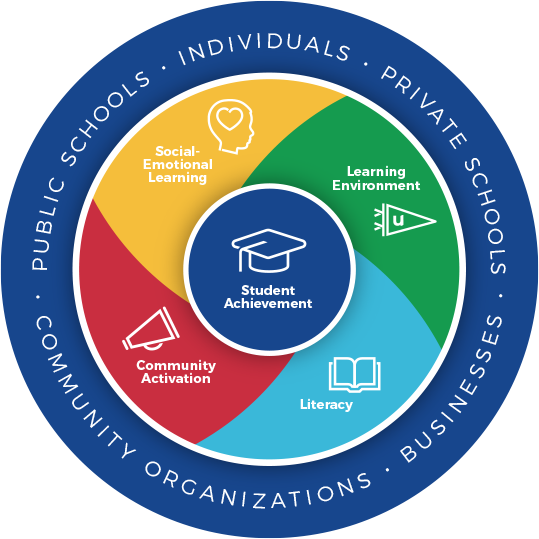 Our

Approach

Through programming, volunteering, and consulting, we connect schools with the specific resources they need. We are here to listen, to understand, and to work together to provide solutions.

We cultivate thriving campuses that have stronger student achievement, stronger teacher effectiveness and healthier students.

By mobilizing volunteers from public and private high schools, faith based organizations, and businesses, we unite community members to work with Dallas ISD elementary schools. Together we build an informed community that is empowered to advocate for equitable educational opportunities for all students, and we operate with the understanding that each campus' vision for student achievement is unique. That's why we remain nimble, collaborating with district and campus leadership to roll out initiatives focused on four, evidence based pillars.
Our

Four Pillars

These are the four main avenues by which we operate and affect real change in our area schools.
Our

Work In Action

Uniting for Success at Cigarroa
United to Learn's whole campus investments in Cigarroa helped us move from 9% students reading on grade level to 57%–
a 48 point growth!
– Principal Burak, Cigarroa Elementary
View Story
United to Learn is unique because of their dual focus on growing student achievement AND purposeful leaders. They listen first to the needs of the schools and then curate support to fill the gaps. The U2L network is a true force for good.
– Miguel Solis, Dallas ISD Trustee