Learning

Environment

From kindergarten to 12th grade, American students average 11,700 hours in school facilities. Research correlates learning environments to academic achievement, as well as how students envision their long-term potential. Our network takes collective responsibility seriously and has a vested interest in our improving our students' learning environment.
What Drives Us
Disproportionate number of aging campuses. 52 years is the average age of the Dallas ISD school buildings
2,600 Educators teaching amidst pandemic
5th grade is the year by which a student sets their career aspirations
School

Liaison Practicum

Community members and educational advocates make up our group of School Liaisons who partner with our public, elementary schools. These dedicated volunteers develop relationships with campus leadership by regularly checking-in, developing an understanding of specific resource needs, rallying their personal network to activate community support, and assisting each campus as they strive to reach their goals.

Be A Liaison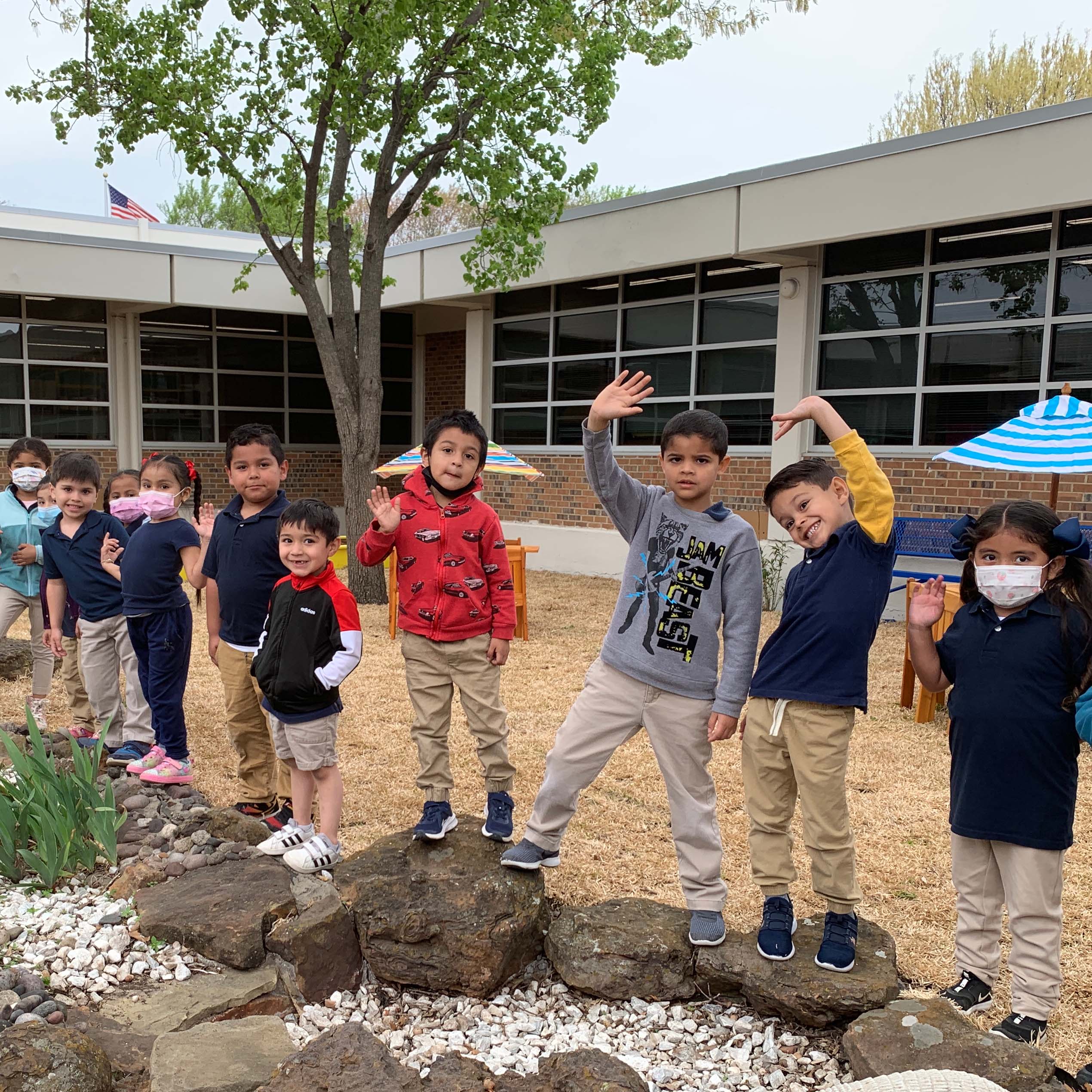 Community

Campus Day

This signature program occurs annually across each of our Dallas ISD elementary partner schools and is a high-energy opportunity for community investment. Campus leadership identify and design a campus enhancement project to implement in collaboration with community volunteers. Projects range from aspirational murals to outdoor science classrooms, all of which galvanize community investment and improve campus culture.

Get Involved
Faculty

and Staff Appreciation

Throughout each academic year we plan four large-scale appreciation initiatives. These offerings celebrate school staff and enhances our relationship with each partner campus.

Learn More
Career

Day

To inspire aspirational goals of students and broaden their dreams for the future, we recruit for and lead annual Career Days. The incorporation of in-person and virtual presentations span a variety of diverse professions and expands post- secondary career options for each student. Email us to share your career with students.

Share Your Career
Learning

Environment Impact
68
Campus Projects since 2018
Campus climate not only sets the tone for every learning experience a child has on our campus, but it also determines what students ultimately believe about their own potential.
– Katherine Wanserski Eska, Principal, North Dallas High School (formerly of Kramer Elementary)
To learn more about how we build aspirational learning environments, contact our Director of Learning Environments, Meghann Zenteno, mzenteno@unitedtolearn.org.