Serena

Simmons Connelly U2L Liaisons

Our U2L liaisons program, a 1:1 partnership with individual schools, is named to honor one of our founding liaisons, Serena Simmons Connelly. Her visionary insight, thoughtful counsel and courageous investment has been instrumental in making United to Learn what it is today. As a member of our Strategic Planning Committee, Advisory Council, a U2L Liaison, and a trusted friend, Serena lent her vision of a united, thriving community sustained through effective school-community partnership.

United to Learn has been honored by the investment of the Simmons Family. Equally enduring to U2L's success was the steadfast, proximate guidance of Serena Simmons Connelly. It was Serena who exhibited a deep commitment to get to know a school and its unique needs. She was instrumental in providing meaningful classroom resources, enhancing learning environments, planting butterfly gardens, and remaining an empathic, purposeful, servant leader until her death in 2020. United to Learn elevates the legacy of her enduring impact with the naming of this program.
Serena was my dear and trusted friend, a most thoughtful advisor. I cannot imagine anything more inspiring, more fitting, than holding up Serena's example of compassionate advocacy across our organization, most especially as we seek to understand the greatest needs among our U2L schools.
–Abigail Williams, Founder & CEO, United to Learn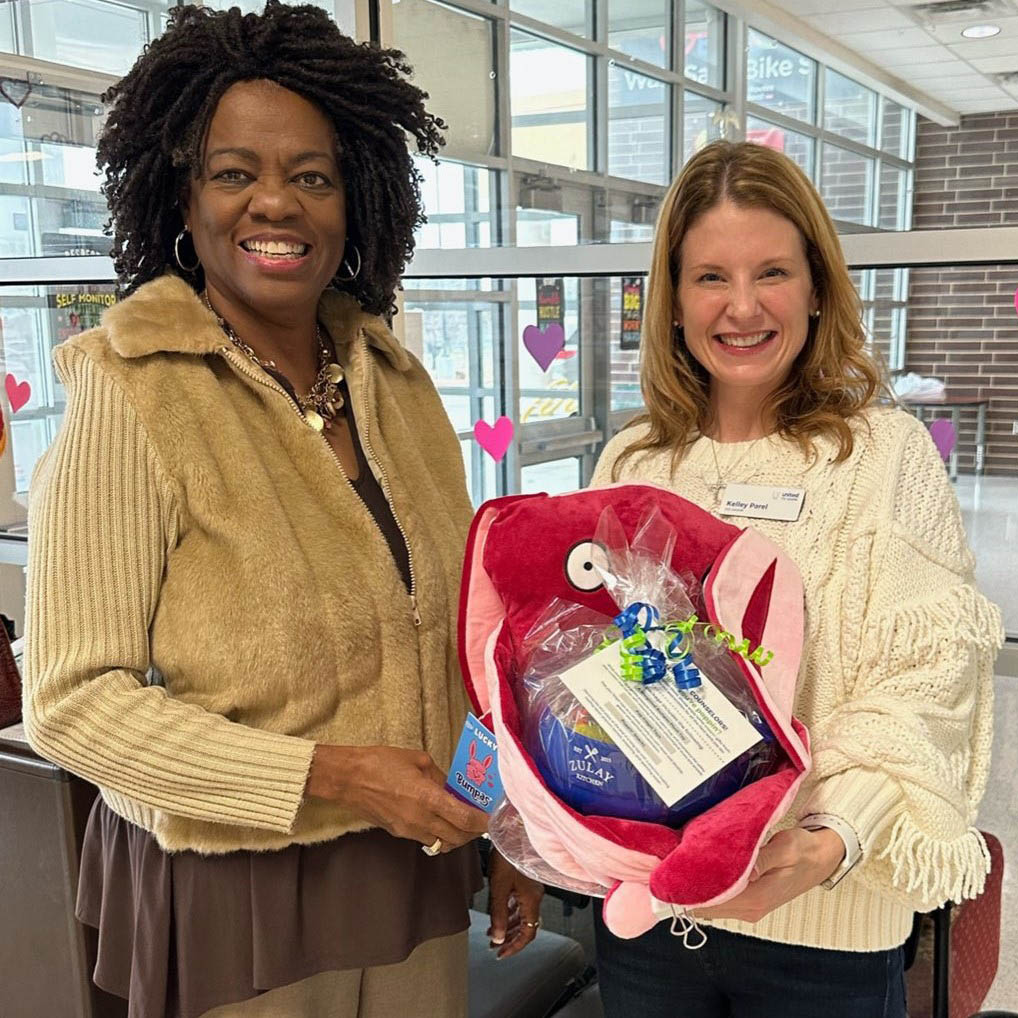 Become a U2L Liaison!
U2L Liaison volunteers serve as the heart of the United to Learn model. As the primary relationship manager between United to Learn and a Dallas ISD elementary campus partner, these volunteers develop strong relationships with campus leadership. Through their close and consistent communication with campus representatives, they come to appreciate the acute needs of their campus, facilitate meaningful partnerships with businesses and community members, leverage the resources secured by United to Learn network, and advocate for their campus to the larger community.
Partner with a U2L School to support teachers, impact campus culture, and help students reach their academic goals!
Liaisons

in action

From monthly meetings with principals to leading campus improvement projects, United to Learn liaisons are trusted thought partners and enthusiastic supporters for their schools.
Liaisons

2022-2023
Kristin Algier
Jesus Moroles Expressive Arts Vanguard
Tyler Battaglia
Julian T. Saldivar
Flauren Bender
Harry C. Withers
Carla Bolden
Marcus Leadership Academy
John Broady
Eladio R. Martinez Learning Center
Lauren Brzeski
Eddie Bernice Johnson STEM Academy
Emily Bywaters
Maple Lawn
Rachel Chewakin
Stevens Park
Sheryl Collins
Harrell Budd
Renza Diaz
Stephen C. Foster, George W. Truett
Patricia DiFrancesco
Wilmer Hutchins
Wendelin Donahue
Dr. Martin Luther King Jr. Arts Academy
Mary Beth Duffy
Tom C. Gooch
Vanessa Fuquay
John Neely Bryan, L.L. Hotchkiss
Shannon Gilliland
Charles Rice Learning Center
Lene Godat
Lee A. McShan Jr.
Carol Pierce Goglia
F.P. Caillet
Marcela Gonzales
Arturo Salazar
Maya Gray
Mary McLeod Bethune
Belinda Green
Frederick Douglass
Jennifer Green
Arthur Kramer
Shaleia Gruber
Frederick Douglass
Margaret Hirsch
Harry C. Withers
Lisa Hurst
David G. Burnet
Kaileigh Johnson
John J. Pershing
Katie Johnson
George H.W. Bush
Norita Jones
Nancy J. Cochran
Rebecca Jones
Oran M. Roberts
Ashlee Kleinert
John J. Pershing
Leticia Little
Esperanza "Hope" Medrano
Mary Louise Ludt
Obadiah Knight, Jill Stone
Joyce Mace
J.P. Starks Math, Science, and Technology Vanguard
Anne Mann
Elisha M. Pease
Renda Mathew
Cesar Chavez
Elizabeth McHugh
Dan D. Rogers
Chris McSwain
Gabe P. Allen
Jessica Monsivais
Jose "Joe" May
Leigh Morales
Joseph J. Rhoads Early Childhood Center
Winifred Mundinger
Jerry R. Junkins
Namratha Niranjan
H.S. Thompson
Kelley Parel
Jose "Joe" May
Susana Perez
Mary McLeod Bethune
Courtney Phelps
F.P. Caillet
Alexia Piquet
Rufus C. Burleson
Linda Pong
Preston Hollow
Kaitlin Prieur
KB Polk TAG
Ariss Rider
N.W. Harllee Early Childhood
D'Ann Riemer
Cedar Crest, Everette L. DeGolyer
Michael Riemer
J.N. Ervin
Marisol Rodriguez
Ignacio Zaragoza
Loren Rutledge
William B. Miller
Emanuel Salinas
Jack Lowe/Sam Tasby
Emily Sanford
Paul L. Dunbar
Amber Shields
Cesar Chavez Learning Center
Reyna Sotelo
Celestino Mauricio Soto Jr.
Lisa Stewart
Charles Rice Learning Center
Jody Swartzwelder
Leonides G. Cigarroa
Meg Temple
Oran M. Roberts
Dawne Tribolet
Walnut Hill
Mary Beth Weatherford
F.P. Caillet
Allyson Weaver
Arcadia Park
Debbie Wiggans
Preston Hollow
Abigail Williams
David G. Burnet
Angela Winterle
Jerry R. Junkins
Meghann Zenteno
Highland Meadows
I hope that you truly realize how remarkable and unique United to Learn is as an organization and the difference that you all are making in the lives of students all over Dallas. Having worked in three different urban environments in education (Cincinnati and Chicago), I have never seen an organization like U2L that partners and supports public education like family. We are blessed to have you and U2L!
– Former Principal Phillip Potter, Walnut Hill Elementary